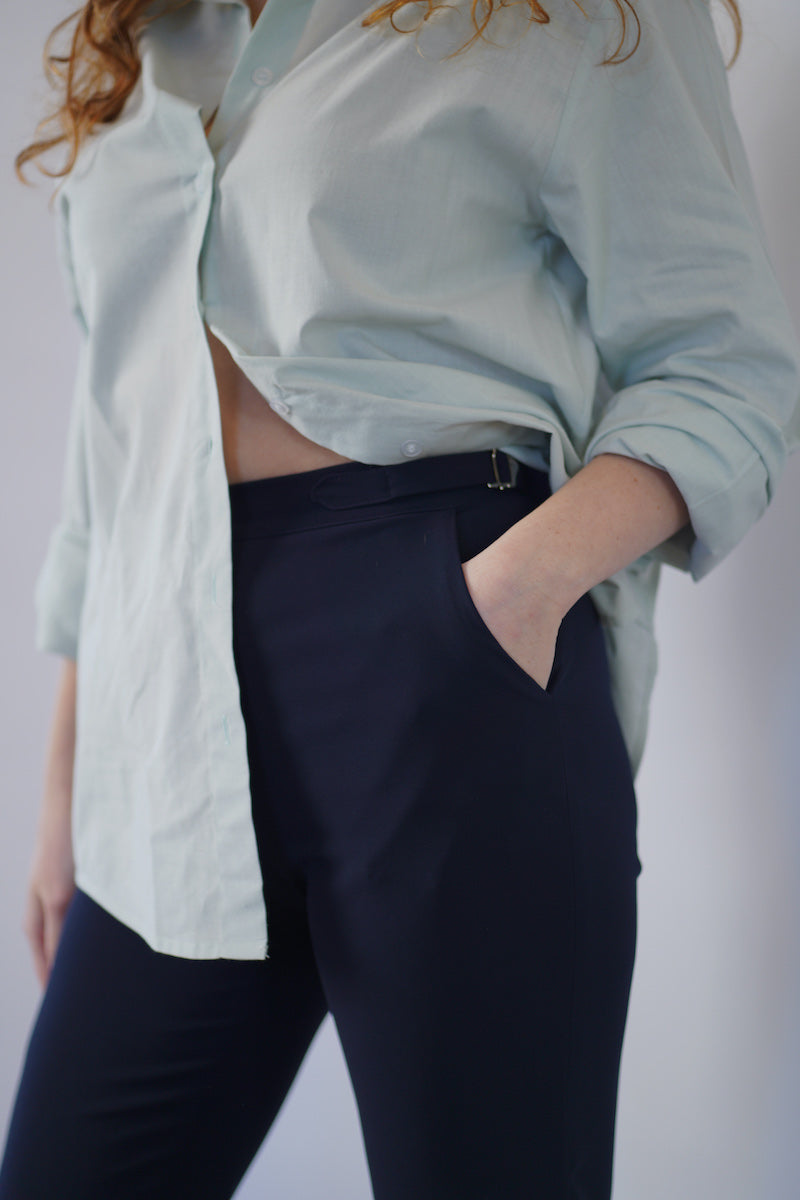 Fitted Pants
The Fitted Pants will highlight your waist with the buckles on the side while keeping a straight cut on the bottom. These pants contour your lower body in the best way
Favorite Pants
The Favorite Pants will highlight your waist with the buckles on the side. The flared cut makes your legs look taller.These pants work like a charm for all body shapes and especially for women who are curvier on the lower part of their body.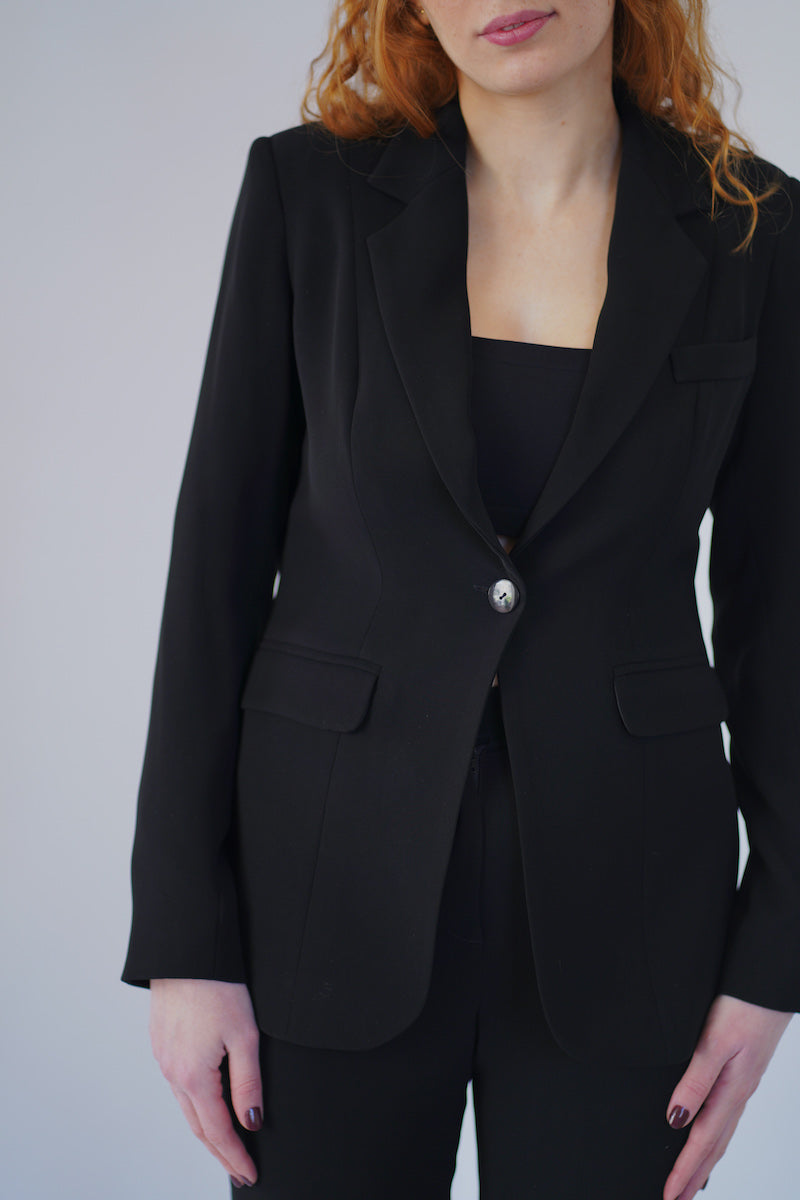 Fitted Blazer
The Highlighted Waist blazer is made to highlight your waist in the best way possible.The button in the middle and the X shape will make your waist look more defined.If you feel like you have a larger chest or a rounder upper body, this blazer will help you look and feel your best whether you wear it open or closed.
Oversized Blazer
The oversized blazer can make your shoulders look more defined. The shoulder pads can give a structure to your upper body.If you feel like you are curvier on the lower part of your body, you can count on the oversized blazer to balance out your body and give you a more flattering look.